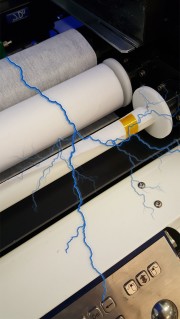 You take protection against electrostatic discharge seriously by using ESD safe tools, grounding work surfaces and having staff use special shoes and garments.

However, is there one exception to these precautions; the SMT stencil cleaning roll?
Read the full post»
Happy New Year 2020! Now we are back after a little time off. We are launching 2020 with three hot product news. In 2020, we will be presenting more products and not least technical news in our blog.

If you do not already receive our newsletter, sign up here so that you do not miss anything.
Read the full post»
Sign up for ETRONIX newsletter

Our newsletter is sent out around 10 times per year. Here we tell you about technical news, invitations educational webinars, trade show and product updates.

Sign up ->