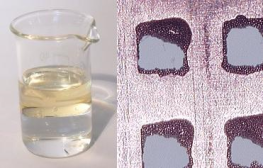 As waterbased cleaning media eliminate the need for flammable solvents within SMT production area they are preferred for cleaning operations. 2-phase waterbased cleaners proof great cleaning results when being used in automatic stencil washers having continuous mixing.

But why to use them in the SMT stencil printer as they quickly separate within the cleaning tank?
Read the full post»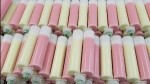 Today's trend of e-mobility requires new battery solutions for applications such as e-cars, e-bikes, e-scooters as well as e-steps. Roartis, with its variety of thermal solutions, is well-positioned to assist companies in identifying the best fit for their application … from thermally conductive adhesives, to thermal interface materials, as well as gap-filling solutions.
Read the full post»
Sign up for ETRONIX newsletter

Our newsletter is sent out around 10 times per year. Here we tell you about technical news, invitations educational webinars, trade show and product updates.

Sign up ->