Stensolution is a network of specialists, who work together for your printing process. Every partner has deep knowledge in his field. But not every combination of good solutions adds up to the best results. The processes are interconnected.

This is why we created Stensolution. We develop process technologies, where you can be sure, that all the elements fit together.

You do not have to test all the stencil cleaners, wipes and stencils options. We provide ready to use combinations, that take the uncertainty from your process.

SMT Express was founded in 2012 as a creator and manufacturer of
consumables and tools for the SMT process.

Hyperclean stencil wiper rolls is the flagship product.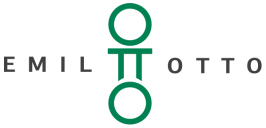 For more than 118 years Emil Otto grants highest reliability within electronic production through innovatve flux and efficient cleaning media solutons.




BECKTRONIC specializes in the producton of laser-cut SMT stencils and high-precision stencils for LTCC applicatons.

We always see ourselves as partners to our customers – you can count on our technical know-how and more than 30 years of experience!
All three Stensolution members are the original manufacturers and designers of their products. When working together one or more Stensolution members you benefit from combined expertise on a very deep level.

We control the entire manufacturing chain and also understand your process.