Are you still buying your SMT Equipment? With SMT-Renting you stay agile and improve your business!

SMT-Renting is available for most suppliers within the Electronic Manufacturing Industry – either for single machines or total line solutions.

SMT-Renting works directly with the equipment manufacturers and their local sales & service network.

Service & Logistics are managed by SMT Services who work directly with the equipment manufacturers and their local service channels in your area.

SMT-Renting is a financing company specialized in Renting call (operational lease) for the Electronics Manufacturing industry and we operate globally.

Contact us to get your personal offering for your preferred equipment supplier!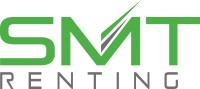 Disclaimer: Sales of some brands can be restricted to certain markets. SMT House either has a contract with the equipment manufacturer and/or works closely with the official distributor in your country. SMT House offers is a finance and service solution bespoke for the electronic industry. Etronix AB is not an authorized dealer of any of the machine brands mentioned - we are in partnership with SMT Renting for your convenience and total solutions offerings.