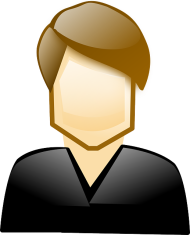 Joel Perlskog
Insales

+46 (0)8 590 329 80
jp@etronixab.se
+46 (0)8 590 329 80

Office is Open
Mon–Thu: 08.00 – 16.30 CET/CEST
Fri: 08.00 – 15.00 CET/CEST
Please use these mailboxes as indicated. You only need to send one e-mail, no need to c.c. or b.c.c.

sales@etronixab.se - for sales requests
order@etronixab.se - for orders
support@etronixab.se- for support and service

Above mailboxes are for our customers and contracted suppliers only. Spammers will be blacklisted and blocked forever!
Visit / Delivery
Etronix AB
Mellangården 1
SE- 194 51 Upplands Väsby
Sweden


Postal Address
Etronix AB
Box 2089
194 02 Upplands Väsby
Sweden

VAT: SE556887351601


Ett företag inom Perky Business-gruppen
Subscribe to our newsletter
By subscribing to our monthly newsletter, you will get:
Technoly updates and reports
Product news
Invitations
Exclusive offers
..and a bit of fun