Reflectometric Wiring Fault Detection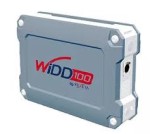 Cables and harnesses are used everywhere, but some applications are more important than others. A cable breakdown can cause anything from a LED switching off to - in worst scenario - a plane crash. So for the most crucial of cables, especially transportation, aircrafts and satellites, Nexeya has produced an impressive solution called WiDD (Wiring Defect Detection).
The WiDD is a small, portable, ~7 kg machine with immense functions and features. It is patented by Nexeya France and offers unique solutions:
Localizes the precise (+/- <1%) location of the wiring defect
Detects not only major issues like opens and shorts, but also intermittend faults and latent/hidden defects
Finds defects in under 2 msec
Can be used on cables that are still connected. You only need one end of the cable to test it
Supports all kinds of cables and harnesses
No data needed in advance to find or identify the faults
Vastly reduces fault search time

The tester was developed originally for Airbus, and is used where cables are the most vital. This also means that there are great customizable options for the WiDD as it is used differently by every customer. The standard WiDD 100 includes 64 separate channels and goes all the way up to 1024 channels for customized systems.

All in all, the WiDD an excellent tool for control, monitoring, repairs and maintenance of your cables and harnesses.